African Migrants Battle Hunger and Trauma in Israel
Over a decade from the mid-2000s, about 64,000 Africans - mainly from conflict-torn Sudan and Eritrea - arrived in Israel across the then-porous border with Egypt's Sinai, which was fenced off several years ago, writes Inna Lazareva for the Thomson Reuters Foundation.
Photo Essay
Picture 1 of 3

Kifle Bizen (R), director of the Abugida Eritrean Community School stands together with Berhe Teame, a volunteer and an Eritrean community leader outside the school in south Tel Aviv, Israel. see more »
InFocus
The plan by Israel to deport about 37,000 Africans was abandoned after Rwanda backed out of a deal to take them in, saying it could not guarantee their safety. Read more »

The plan had targeted more than 42,000 migrants living in Israel, who are now able to again renew residency permits every 60 days. Read more »

For the estimated 37,000 migrants in Israel, most of them from Eritrea and Sudan, the whirlwind of announcements over the past three days about their future has swept their status ... Read more »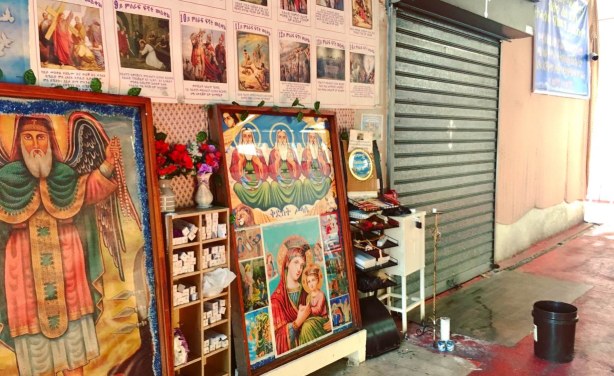 A large garage with a leaky roof serves as an Eritrean church and community centre in south Tel Aviv, Israel, September 5, 2018.