Chinese Firm Keen to Invest in Zimbabwe's Health Sector
Chinese healthcare giant, Tiens Group, seeks to invest more in Zimbabwe following President Emmerson Mnangagwa's call for opening up the country to the international community, the company's chairman, Li Jinyuan has said. The country is experiencing a serious shortage of life-saving clinical drugs.
Zimbabwe: Billionaire Eyes Health Sector

The Herald, 12 November 2018

One of China's top billionaires, Mr Li Jinyuan, has committed to invest in Zimbabwe after he held talks with President Mnangagwa last week. Read more »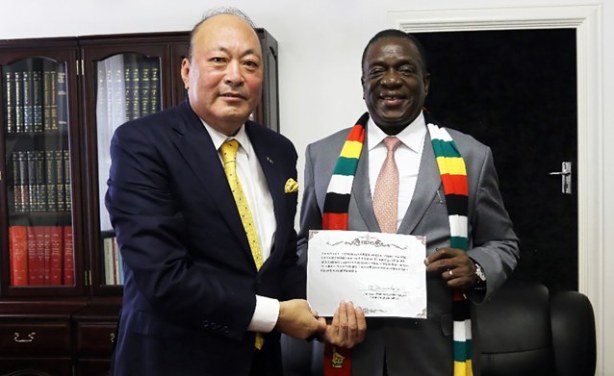 Chinese billionaire Li Jinyuan and Zimbabwe's President Emmerson Mnangagwa.
InFocus
The drug shortages in Zimbabwe have not only exposed the collapsing health delivery system but put millions of people at risk, especially the majority, who cannot afford private ... Read more »

Zimbabwe has only two forensic pathologists in the public sector according to Health and Child Care Minister Obadiah Moyo - forcing families to wait for weeks before they can bury ... Read more »