Massive Drug Shortage Hits Zimbabwe
The drug shortages in Zimbabwe have not only exposed the collapsing health delivery system but put millions of people at risk, especially the majority, who cannot afford private healthcare or medical insurance. Among those affected are people living with diabetes and asthma, who have raised alarm over the situation, which they say is dire and could further worsen their conditions.
Zimbabwe: Drug Shortages Hit Clinics

The Herald, 15 October 2018

A serious shortage of drugs for chronic ailments including high blood pressure (BP) and diabetes has hit most rural health centres in Beitbridge West constituency where about 10… Read more »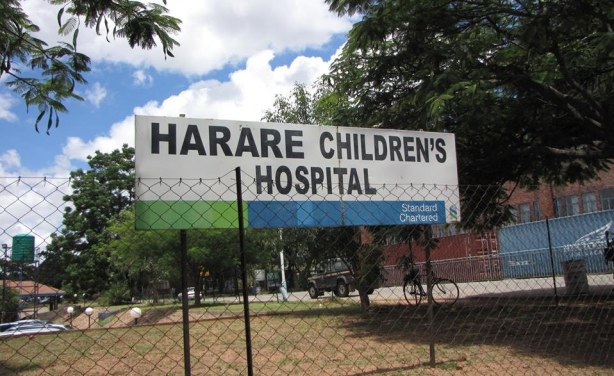 (File photo).
Zimbabwe: Drug Shortages - the Dynamics

The Herald, 11 September 2018

In recent months, Zimbabwe has experienced a shortage of one of the most critical drugs for the management of tuberculosis (TB) in its first two months of diagnosis. This tablet, a… Read more »

Zimbabwe: Govt, Partners to Boost Drug Stocks

The Herald, 15 October 2018

Government is working on foreign currency swap arrangements with development partners operating in the country to boost national drug stocks. The country is facing drug shortages… Read more »

Zimbabwe: Govt Avails U.S.$7 Million for Drugs

The Herald, 15 October 2018

Government has availed nearly US$7 million for the purchase of medicines, a development set to ease drug shortages and price distortions. Some pharmacies were closed last week and… Read more »

Zimbabwe: Govt Intervenes to Stop Price Hikes on Basic Commodities

The Herald, 10 October 2018

GOVERNMENT has directed that prices of basic commodities increased without justification be reduced immediately, as it moves to restore sanity on the market. Retailers are hiking… Read more »

Zimbabwe: The Country Spiraling Into Its Worst Economic Crisis in a Decade

New Zimbabwe, 14 October 2018

AFTER enduring through hyperinflation and economic crisis in 2008, Zimbabwe is yet again facing the fear of another round of hyperinflation as people ration basic necessities like… Read more »

Zimbabwe: Zibagwe Council to Construct More Clinics

The Herald, 15 October 2018

Zibagwe Rural District Council (RDC) is planning to construct more clinics in the district to improve access to health facilities and improve health delivery system within the… Read more »

Zimbabwe: Forex Crisis - Drug Prices Hit the Roof

New Zimbabwe, 8 October 2018

THE country's crisis-hit health sector faced fresh challenges over the weekend as pharmacies and private hospitals rejected medical aid schemes as prices of critical drugs hit the… Read more »

Zimbabwe: 'Urgently Allocate U.S. Forex to Buy Pharmaceutical Supplies'

The Herald, 9 October 2018

The Association of Healthcare Funders of Zimbabwe (AHFoZ) has called upon the Reserve Bank of Zimbabwe (RBZ) to urgently allocate it foreign currency for the purchase of… Read more »

Zimbabwe: Jonathan Moyo Throws Jab At Central Bank Chief Mangudya

263Chat, 9 October 2018

Self-exiled and former Cabinet Minister, Professor Jonathan Moyo has thrown a jibe at Reserve Bank of Zimbabwe (RBZ) governor, Dr John Mangudya over his claims that price hike of… Read more »

Zimbabwe: Harare's Elite Avenues Clinic Gets U.S.$10 Million Facelift

New Zimbabwe, 9 October 2018

Harare's upmarket hospital, Avenues Clinic has set aside $10 million to give the private health institution a facelift as it continues to attract the country's political elite and… Read more »

Zimbabwe: Zimbabwe Slides Back Towards 2008's Economic Chaos

New Zimbabwe, 11 October 2018

Zimbabwe's economic meltdown continued on Wednesday as several shops closed down, while those that remained open want to raise prices in defiance of a threat by the government. Read more »

Zimbabwe: Shortage of TB Drugs Hits Mash West

The Herald, 30 August 2018

Mashonaland West Province has started rationing supplies of TB drugs, amid a critical nationwide shortage, with priority now being given to hotspots such as Kadoma. Read more »