Rwanda's Smart Classrooms Project Comes to Life
The smart facilities at College Saint Andre in Nyamirambo were constructed under the innovative Information and Communications Technology-integrated classroom project backed by the Government of Korea. Korea plans to establish 60 other ICT centres of excellence across Rwanda.
Rwanda: Smart Classrooms Unveiled at St. André

New Times, 4 December 2018

Two smart classrooms that will provide equitable and quality learning opportunities through the use of ICT in schools were on Monday launched at College Saint Andre in Nyamirambo. Read more »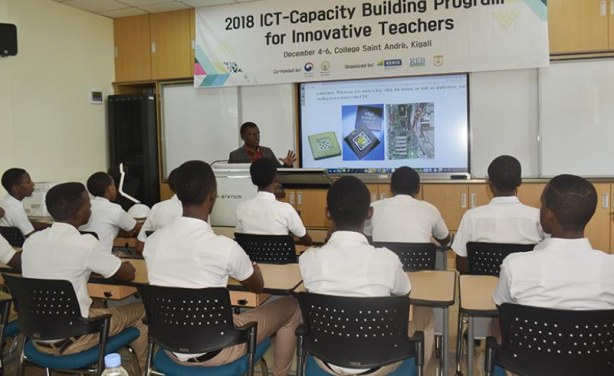 Students during an ICT course in one of the smart classrooms at Saint André.
InFocus
Under the project, government plans to distribute 100 computers in each school. There's optimism from government that by 2020 all public schools will be equipped with smart class ... Read more »

The ministry of education is working with other ministries, including the infrastructure ministry, to avail electricity and solar energy in areas that are not yet on the ... Read more »