Africa Looks for Progress at COP24 Climate Talks
African countries have been at the climate-change negotiating table for more than 20 years. The continent faces some of the most severe impacts of climate change, but questions remain over its adaptive capacity despite this engagement, writes Robert Muthami for IPS.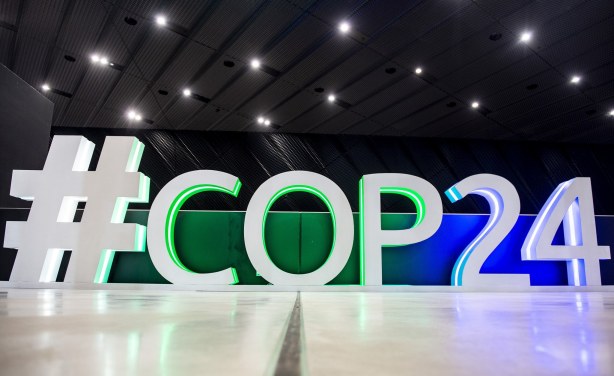 The COP24 climate talks.
Africa: African Countries Deserve an Enhanced Climate Ambition

IPS, 4 December 2018

African countries have been at the climate-change negotiating table for more than 20 years. The continent faces some of the most severe impacts of climate change, but questions… Read more »

Africa: Developing Nations Say Swifter Climate Action Depends On Cash to Pay for It

Thomson Reuters Foundation, 6 December 2018

Developing countries with fewer resources to cut carbon emissions and adapt to climate change cannot step up their efforts to combat global warming unless they get more support in… Read more »

Africa: Climate Action Should Be a Global Priority for World Leaders

IPS, 4 December 2018

The IPCC report says that it is not impossible to limit climate change to 1.5͒C? Do you think we can realistically achieve that? Politically, what needs to happen? Read more »

Africa: Call for a Win-Win Framework At COP24

IPS, 5 December 2018

An African delegation is in the Polish city of Katowice to join 30,000 delegates and thousands others from almost 200 countries attending the 4th edition of what has come to be… Read more »

Cameroon: Climate Change - World Bank Offers Over 115,000 Billion Fcf

Cameroon Tribune, 4 December 2018

A significant portion of the funding for the period 2021-2025 is for adaptation and resilience. Read more »

Cameroon: Climate Change - Cop24 Discusses Paris Agreement

Cameroon Tribune, 4 December 2018

The 24th Conference of the Parties to the United Nations Framework Convention on Climate Change is holding in Poland from December 2-14, 2018. Read more »

Africa: COP24 - Africans Expect Real Action On Climate Change

Deutsche Welle, 1 December 2018

If climate change and global warning continue unabated, then Africa's future does not look bright. Experts warn that participants at the COP24 conference in Poland have to deliver… Read more »

Africa: Here's Why There Will Be Few Protests At the UN Climate Talks

Thomson Reuters Foundation, 2 December 2018

The Polish government has banned spontaneous assemblies outside the talks - just as they are needed most Read more »

Africa: UN Chief Urges Leaders to Inject Momentum At 2019 Climate Summit

Thomson Reuters Foundation, 4 December 2018

The U.N. secretary-general on Tuesday urged world leaders to use a climate change summit he will host in 2019 to explain how they plan to ratchet up their efforts to reverse… Read more »

Africa: COP24 to Focus On Carbon Neutrality, Gender Equality - UN

Premium Times, 3 December 2018

The two-week 24th Conference of the Parties (COP24) of the United Nations Framework Climate Change Convention (UNFCCC), which started on Sunday in Katowice, Poland, will focus on… Read more »