What's in Museveni's New Plan to Fight Corruption
Speaking at the anti-corruption week in Kampala, President Yoweri Museveni said his administration will start confiscating the property of corrupt government officials. He also expressed confidence that the newly established State House Anti-Corruption Unit will boost the fight against corruption urging members of the public to report any corrupt officers.
InFocus
An internal United Nation probe has found that the wasted millions in donor funds was due to overpaying for goods and services, awarding major contracts improperly, and failing to ... Read more »
InFocus
During the silver jubilee anniversary of his coronation, Ronald Mutebi II said there is a lot of greed among people which leads to corruption in the country and called for ... Read more »

Regardless of what you are mining, access and connections to the ruling elites will help protect your investments, says a new Global Witness report. Read more »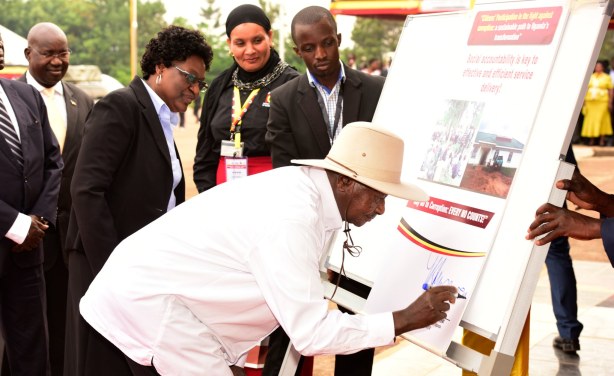 President Yoweri Museveni launches a new anti-corruption campaign.