CAR Civilian Deaths a Precursor to Wider Regional Violence?
A senior United Nations (UN) official has warned that rising violence in the Central African Republic threatens to destabilise neighbouring countries. This follows a call from Amnesty International for an investigation into the deaths of as many as 100 civilians in a displaced persons camp in Alindao who, according to eyewitnesses, were burnt alive and shot after UN peacekeepers abandoned their posts during an attack.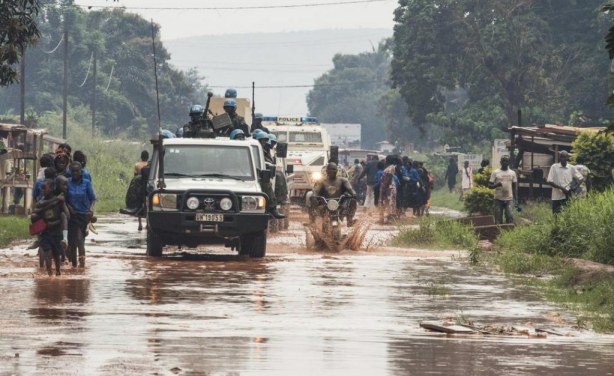 UN peacekeepers on patrol (file photo).
InFocus
Two thirds of children in the Central African Republic need humanitarian assistance, while one in four is displaced or a refugee in a crisis that has fallen under the radar, a new ... Read more »

The UN Security Council has agreed to extend its peacekeeping mission in the country as Russia warns thet France must put aside "parochial national interests" and recognize its ... Read more »

A new report by the Enough Project illustrates how violent politico-criminal entrepreneurship has become a booming business, the main source of employment for disillusioned youths ... Read more »