Why Surveillance of Essential Vaccines is Important
Global immunisation experts are urging African countries to strengthen their routine immunization. According to the World Health Organisation, over the past five years, immunisation coverage in sub-Saharan Africa has stagnated at 72%, exposing populations to vaccine-preventable diseases and outbreaks.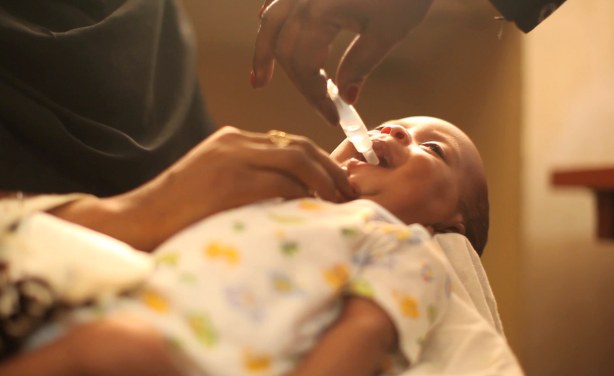 At the Samir health centre in Sudan's capital Khartoum, this baby was one of the first of tens of thousands of children to benefit from Sudan's introduction of rotavirus vaccine into the national immunisation programme (file photo).
InFocus
Global immunisation experts are urging African countries to strengthen their routine immunization. According to the World Health Organisation, over the past five years, ... Read more »
South Sudan: Health Workers Vaccinated Against Ebola

WHO, 28 January 2019

The Ministry of Health of South Sudan, with support from the World Health Organization (WHO), Gavi, the Vaccine Alliance, UNICEF and the US Centers for Disease Control and… Read more »

Mozambique: Polio Vacination Campaign to Target 700,000 Children

AIM, 28 January 2019

More than 700,000 children under the age of five will be vaccinated against polio in the Mozambican provinces of Zambezia, Nampula, and Niassa after three cases of the disease were… Read more »

Africa: Experts Caution Against Stagnation of Immunization Coverage in Africa

Swenga, 24 January 2019

Global immunization experts attending the biannual Regional Immunization Technical Advisory Group (RITAG) meeting urged African countries to strengthen their routine immunization.… Read more »
InFocus
Polio is a virus which can cause lifelong paralysis and as the world commemorated World Polio Day on October 24 the WHO, UNICEF and Rotary International say they are 99% on the way ... Read more »