Zuma Says No to South African State of the Nation Invitation
Former president Jacob Zuma has not accepted an invitation to attend this year's State of the Nation Address, speaker of the National Assembly Baleka Mbete and chairperson of the National Council of Provinces Thandi Modise have said. The former president's refusal comes after the announcement that the event will cost 47% less than that of 2018 and that no "extraordinary measures" have been taken to counter a disruption from the Economic Freedom Fighters.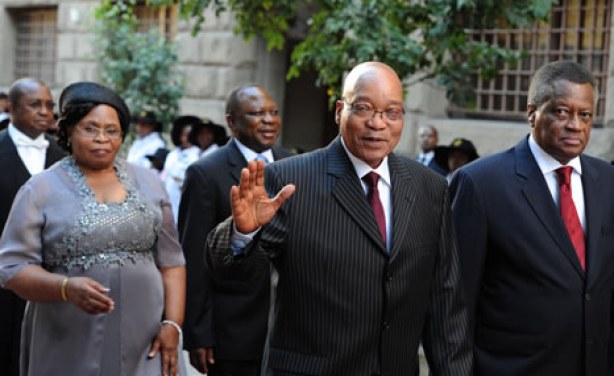 Former president Jacob Zuma, his wife Sizakele Khumalo and former speaker Mr Max Sisulu at Parliament (file photo).