Mnangagwa Launches Crackdown on Illegally Settled Farm Occupiers
Hundreds of families have been left homeless after a government order to evict people who illegally settled on various farms in Zimbabwe. The order follows a countrywide audit of farms by the Ministry of Lands and Agriculture which targeted idle land and multiple farm ownership.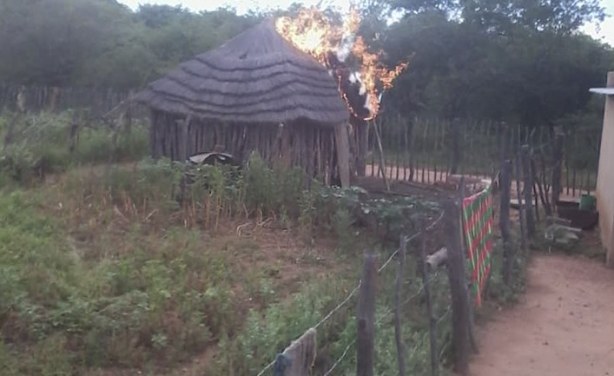 A kitchen hut on fire at Stoncroft Farm.
InFocus
Following a land audit which unearthed multiple farm ownerships by influential officials in violation of the government's one-man-one-farm policy, President Emmerson Mnangagwa has ... Read more »

The government has set aside U.S.$53 million to compensate white farmers affected during the Land Reform Programme - but the Commercial Farmers Union says the money is not enough ... Read more »

An elderly cleric has been left stranded following an unexpected eviction from his fully-equipped farm which borders with President Emmerson Mnangagwa's vast Precabe Farm in ... Read more »