Election Delay 'Not a Conspiracy' - Calls for Peace in Nigeria
Former Botswana president Festus Mogae arrived in Abuja, Nigeria, last week as the co-leader of the joint international election observation mission by the International Republican Institute (IRI) and the National Democratic Institute (NDI). Elections had originally been planned for Saturday, February 16. But hours before Nigerians were due to go to the polls, the country's electoral commission, INEC, announced the postponement of voting. The recipient of the 2008 Ibrahim Prize for Achievement in African Leadership was on the line from Abuja to allAfrica's managing editor Juanita Williams in Cape Town.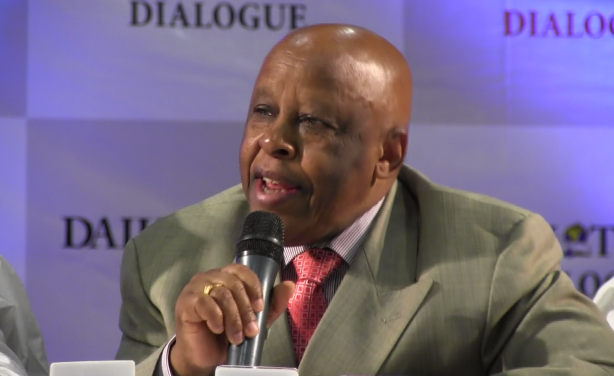 Festus Moghae, former president of Botswana, presiding at the Daily Trust dialogue in Abuja.
InFocus
President Muhammadu Buhari has warned that anyone trying to trying to steal or destroy ballot boxes and voting material for the election now scheduled to take place this coming ... Read more »

Following the rescheduling of the general elections, Nigerians condemned the postponement lamenting that it has exposed them to economic loss and disrupted academic and social ... Read more »

Ben Bako, the Director of Media and Publicity of the Kaduna State Peoples Democratic Party Campaign Committee, was caught on video asking his supporters to deal with "those who ... Read more »