Kenyan Govt Warns That It Will Not Cede an Inch to Somalia
The cabinet has agreed on a roadmap for resolving a maritime border dispute with Somalia. Cabinet also discussed measures for safeguarding Kenya's territorial integrity and marine resources, including offshore oil and gas exploration in the Indian Ocean. This follows a dispute between the two nations over oil blocks, with Kenya claiming that Somalia "auctioned" its oil blocks.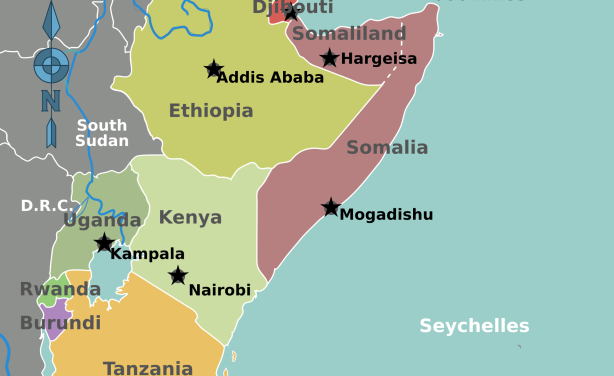 A map showing Kenya and Somalia.
InFocus
Norwegian consultancy firm, Spectrum Geo, has said it had been contracted to gather seismic data only in Somali territory, avoiding the regions contested by Kenya. The company was ... Read more »

The Somali government has said it "regrets" Kenya's decision to instruct its ambassador to leave Kenya "without prior consultation" with the government of Somalia. The Kenyan ... Read more »