Museveni Accepts Proposal to Lead Uganda In 2021 and Beyond
Uganda President Yoweri Museveni has accepted the resolution by the ruling National Resistance Movement to lead the party into the 2021 elections for a 6th term. Museveni told MPs that at the age of 74, he is "still very able and sure that in the coming years his party will finally deliver an economy that can sustainably deliver jobs to young people".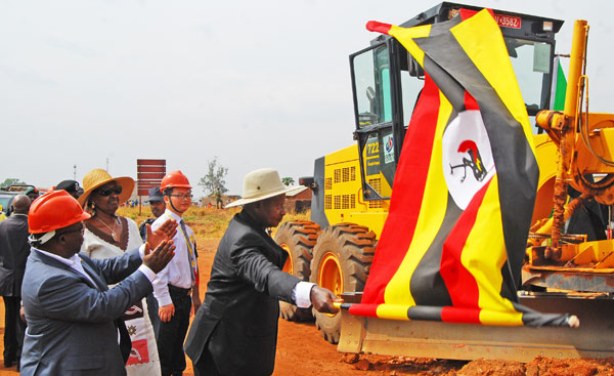 President Museveni flags off the Olwiyo-Gulu-Kitgum-Musingo road works at Anaka Town Council recently (file photo).
InFocus
Kizza Besigye, 62, is positioning himself to challenge President Yoweri Museveni for the fifth time, while pop star-turned-politician Bobi Wine will only say he is "seriously ... Read more »

No one's quite sure how old Uganda's President Yoweri Museveni is, and apparently he isn't either. He's been president for more than 30 years, has won four elections, and has no ... Read more »