Swiss to Try Liberian Rebel Leader on War Crimes Charges
The trial of Alieu Kosiah will be the first before Switzerland's Federal Criminal Court under an indictment related to international criminal law. Kosiah was arrested while living in the country in 2014. Swiss prosecutors said one of the reasons the case had taken so long to bring to trial was "the lack of cooperation by Liberia..."
Liberia: Swiss Will Try Former Rebel Leader Alieu Kosiah for War Crimes

allAfrica, 27 March 2019

In a ground-breaking case, Swiss prosecutors have announced that Alieu Kosiah, a former commander of the United Liberation Movement for Democracy in Liberia (ULIMO) who was… Read more »

Liberia: Swiss Attorney-General's Office Announces Liberian Prosecution

Swiss Confederation, 26 March 2019

After nearly five years of criminal investigation, the Office of the Attorney General of Switzerland (OAG) is presenting for the first time an international criminal law related… Read more »

Liberia: Former Liberian Rebel Commander to face trial in Switzerland

Civitas Maxima, 27 March 2019

Following the arrest of Alieu Kosiah on the 10th of November 2014 as well as five years of investigation regarding his implication in the First Liberian Civil War (1989-1996), the… Read more »

Liberia: Jewel & the Trial of Agnes Taylor

New Democrat, 24 March 2019

Accused of a string of torture offences and human rights violations, Agnes Taylor, one of the ex-wives of former President Charles Taylor is set to appear in a UK court. Read more »

Liberia: The Quest for War Crimes Court - Who Are the International Players?

FrontPageAfrica, 23 October 2018

The call for a Liberian war and economic crimes court has reached new heights since President George Weah became head of state. Campaigners see the ex-football superstar as the… Read more »

Liberia: Ex-Liberian Rebel Fate At Stake

NEWS, 10 February 2015

The Swiss Supreme Court is expected to determine shortly whether or not allegations brought against former Liberian rebel commander, Alieu Kosiah, are substantial enough to… Read more »

Liberia: Ex-Rebel Leader Arrested

Hirondelle, 16 January 2015

A former Liberian rebel leader suspected of crimes committed during his country's civil war (1989-1996) has been arrested in Switzerland, the Civitas Maxima organization reported… Read more »

Africa: European Arrests of Liberian War Crimes Suspects Refuel Impunity Debate

Hirondelle, 12 March 2015

Recent arrests of two Liberian war crimes suspects in Belgium and Switzerland are historic, says a lawyer defending victims. They have also reignited debate in Liberia over justice… Read more »

Liberia: Quiet Pursuit of War Criminals Signals Hope Against Impunity

FrontPageAfrica, 22 October 2017

When jurors in a U.S. Federal Courthouse in the city of Brotherly Love found former Liberian rebel commander Mohammed Jabbateh, aka "Jungle Jabbah," guilty of two counts of fraud… Read more »

Liberia: War Time Photos Helping to Bring Perpetrators of Liberia's War to Justice

FrontPageAfrica, 7 June 2017

A picture it is often said, tells a thousand words, it ventures into areas where the vague speculations about the most horrifying experiences become mute at the mere imagery of… Read more »

Liberia: Jungle Jabbah - Face to Face With Justice - Global Pursuit of Justice

FrontPageAfrica, 22 October 2017

Today, we join human rights defenders and enthusiastic justice advocates everywhere in welcoming the historic conviction of former Liberian, ULIMO - K warlord infamously known by… Read more »

Liberia: Jungle Jabbah's Federal Immigration Fraud Sentencing Delayed

FrontPageAfrica, 7 February 2018

Sentencing has been delayed at the last minute for Mohammed Jabateh, the Liberian former rebel commander convicted last October on federal immigration fraud. Read more »

Liberia: UK Arrest for Civil War Crimes a Step for Justice

HRW, 3 June 2017

The United Kingdom authorities' arrest of Agnes Reeves Taylor in London for her alleged role in torture committed during Liberia's first civil war is a meaningful step for justice,… Read more »

Liberia: HRW Letter to President of Liberia George Weah

HRW, 12 February 2018

George Weah Read more »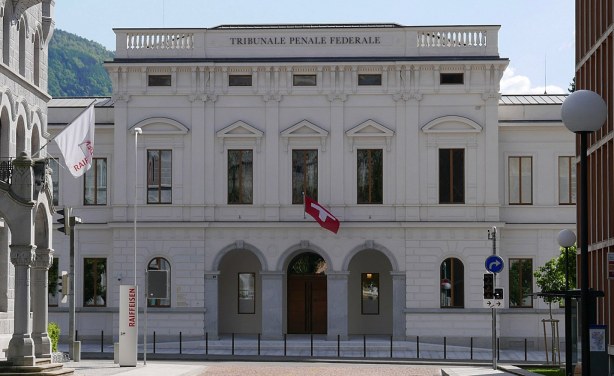 Switzerland's Federal Criminal Court.