What Next As Tanzanian MPs Refuse To Work With Auditor General?
In a radio interview while on a working trip to the U.S. Controller and Auditor General, Mussa Assad, described the Tanzanian parliament as "too weak" to hold the government accountable, which has led to the MPs refusing to work with him, leaving the fate of the latest annual audit report on government expenditure hanging in the balance.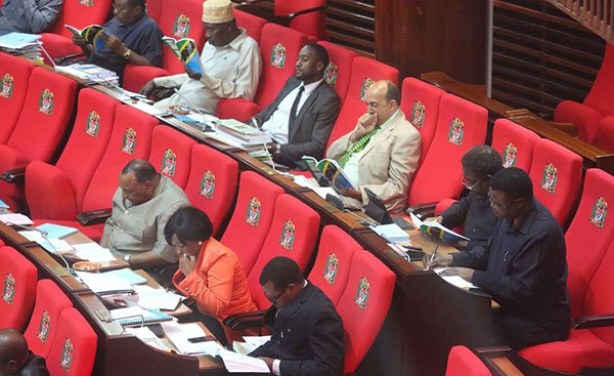 This week, the House passed a resolution not to co-operate with the Controller and Auditor General.
Tanzania: All Eyes On Ndugai, Bunge

Citizen, 8 April 2019

Parliament will be on the spotlight this week as the clock ticks towards the constitutional limit for the National Assembly to unveil the 2017/18 Controller and Auditor General… Read more »

Tanzania: CAG Assad Prefers Dialogue to Avert Constitutional Crisis

Daily News, 4 April 2019

CONTROLLER and Auditor General (CAG), Prof Mussa Assad came out yesterday, proposing for a dialogue to avert an evident constitutional crisis that is likely to arise due to the… Read more »

Tanzania: The Zitto Case Against the Speaker Ndugai At the Boiling Point

Citizen, 31 January 2019

The constitutional case on protections of the Controller and Auditor General (CAG) and powers of Parliamentary Committees to question the later has now reached at the boiling point… Read more »

Tanzania: CAG Appears Before Bunge Ethics Committee

Daily News, 21 January 2019

The Controller and Auditor General (CAG), Prof Mussa Assad has on Monday morning appeared before the Parliamentary Privileges, Ethics and Powers Committee in Dodoma as he promised… Read more »

Tanzania: I'm Disappointed With What's Going On - Auditor General

Citizen, 17 January 2019

The Controller and Auditor General (CAG) Prof Mussa Assad has finally opened up, saying he is ready to appear before the parliamentary committee as ordered by the Speaker of the… Read more »
InFocus
The ruling-party-dominated-parliament has endorsed a motion by the parliamentary Privileges, Ethics and Powers Committee that the legislative body stops working with Controller and ... Read more »

In March 2018, Tanzania's Controller and Auditor General, Mussa Assad, presented his annual audit report which showed that state entities had diverted trillions of shillings into ... Read more »