Ethiopia's Displacement Crisis Leads to High Malnutrition Rates
An assessment of the conditions for people who are displaced in the Gedeo region shows malnutrition rates above emergency levels for children under five, MSF has said. They also drew attention to poor living conditions and a lack of clean drinking water and have called for international assistance.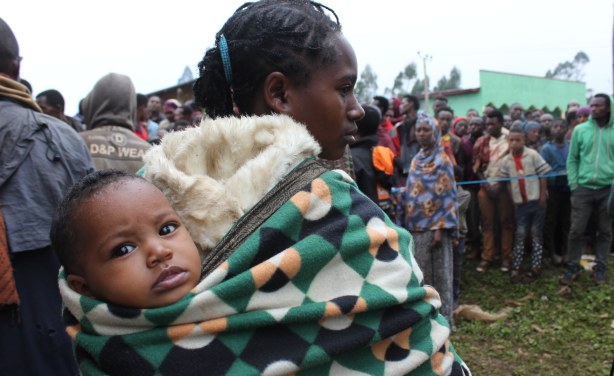 Displaced people (file photo).
InFocus
Conflict has uprooted some 1.4 million Ethiopians from their homes since the start of the year, according to the report. This has been largely due to new ethnic clashes in Gedeo ... Read more »

The United States has announced an additional U.S.$170 million in humanitarian assistance to support the people of Ethiopia, many of whom have been forced from their homes by ... Read more »