What Are the Arguments For and Against South Africa's Old Flag?
Does the display of the old flag constitute hate speech and harassment? This is the question the Equality Court must answer as the Nelson Mandela Foundation and lobby group AfriForum oppose each other in a case that will likely set the boundaries between constitutionally protected free speech and hate speech.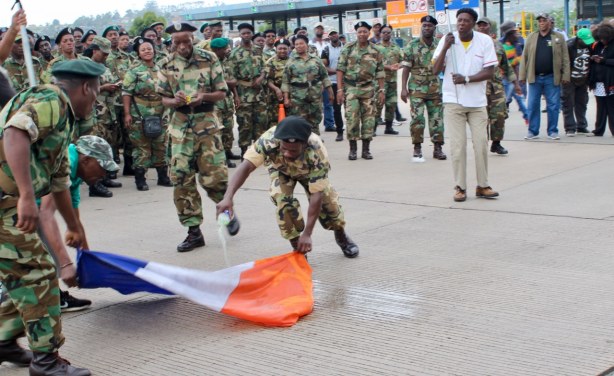 MK veterans burn an old South African flag in November 2017 following the #BlackMonday protests by farmers against farm murders.
InFocus
Johannesburg Pride, the largest LGBTIQ+ pride parade and festival on the African continent, has called for a retraction from AfriForum after the lobby group made a comparison ... Read more »