Swedish Court Upholds Life Sentence for Rwandan Genocide Convict
According to its press release, the Court of Appeal in Sweden, among other things, considers that the accused, Theodore Rukeratabaro, had a leading role at local level and that he participated in murder, attempted murder, rape and looting. He was in June, 2018 handed a life sentence by a district court after being convicted for a role in the genocide.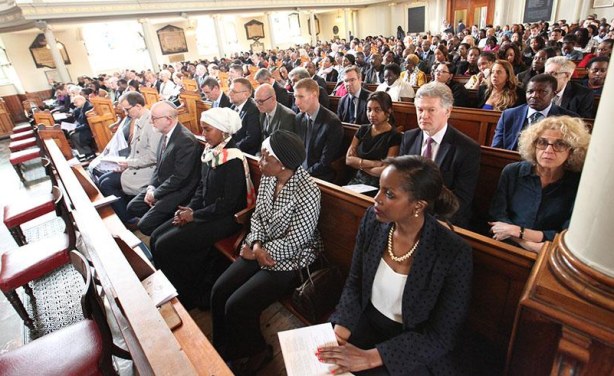 Guests at the Genocide commemoration event (file photo).
InFocus
Thousands of Rwandans marked the 25th anniversary of the country's 1994 genocide in a sombre ceremony on Sunday. President Paul Kagame and his wife Jeannette laid wreaths at a mass ... Read more »

Authors have said works of literature on the subject should seek to among other things educate the world, especially the youth, on the 1994 Genocide, the execution, consequences ... Read more »

Vincent Murekezi is accused of participating in the 1994 Genocide against the Tutsi mainly in Tumba in the current Huye District and was tried in absentia and handed a life ... Read more »