Buhari Returns to Nigeria After 'Private Visit' to UK
The presidency has blasted online media critics and opposition politicians, who have insinuated that President Muhammadu Buhari might extend his 10-day private visit to London. Buhari's visit stirred a debate across the nation, leading to speculation that he traveled to see his doctors as he has done in the past.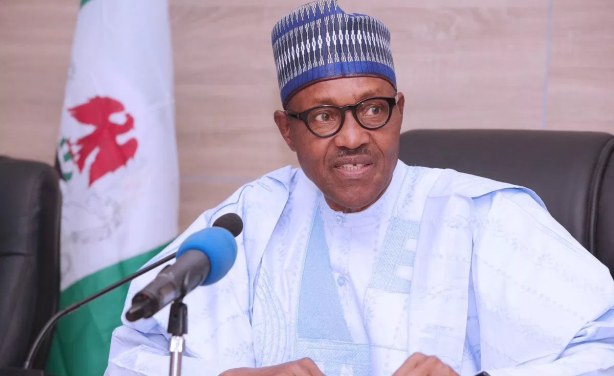 President Muhammadu Buhari.
Nigeria: 'I Won't Tell You', Says Buhari As He Returns to Nigeria

Vanguard, 5 May 2019

President Muhammadu Buhari, has on Sunday, returned to Nigeria after spending 10 days in the UK. As a status conferral, Buhari was accosted by journalists, who wanted to get his… Read more »

Nigeria: Buhari Returns to Abuja After 'Private Visit' to UK

Premium Times, 5 May 2019

President Muhammadu Buhari Sunday returned to Abuja, after a 10-day 'private visit' to the United Kingdom. Read more »

Nigeria: Buhari's Achievements Can't Be Questioned - Presidency

Vanguard, 5 May 2019

The Presidency yesterday said that nobody can question the achievements of President Muhammadu Buhari as it posited that they are there for all to see. Read more »

Nigeria: Buhari Returns From 10-Day Visit to UK

Daily Trust, 6 May 2019

President Muhammadu Buhari returned to the country yesterday after a 10-day private visit to the United Kingdom (UK). Read more »

Nigeria: Presidency Taunts Opposition As Buhari Returns From UK

Guardian, 6 May 2019

President Muhammadu Buhari yesterday returned to Abuja after a 10-day private visit to the United Kingdom amid tight security. Read more »
InFocus
While the reasons for President Muhammadu Buhari's "private visit" to London has not been confirmed, media reports show that it is the 11th such visit in four years, with most of ... Read more »