Sudan's Al-Bashir Charged Over Killing of Protesters
Prosecutors have charged former president Omar al-Bashir for his involvement in the killing of anti-government protesters. Rights group Physicians for Human Rights estimates that security forces killed more than 60 people during a failed crackdown on the protests.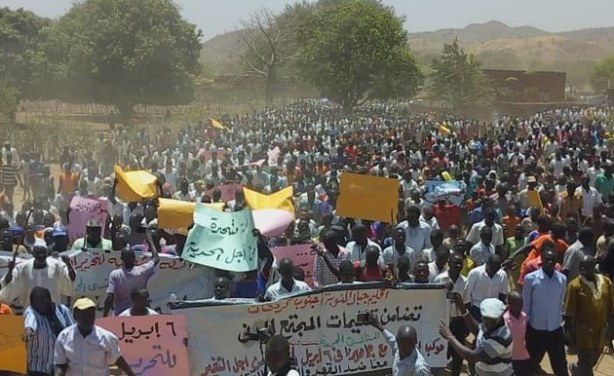 Demonstrations take place in the Kauda market of Nuba Mountains on April 6, 2019.
InFocus
Following violent clashes on Monday, Sudan's army rulers and protest leaders have agreed to a three-year transition period to allow for transferring power to a full civilian ... Read more »

Sudan's Transitional Military Council has stressed the need to grant the leadership council powers to impose a State of Emergency, declare war, take command of regular forces, and ... Read more »

Sudan's ruling Transitional Military Council has published its own suggested constitutional draft after disagreeing with some points in the opposition's draft. ... Read more »