Drama in Parliament As Zimbabwe MPs Chant for Finance Minister
There was drama in Zimbabwe's parliament when opposition MPs shouted down two ministers and demanded a statement from Finance Minister Mthuli Ncube. The health and justice ministers' slots were put on hold after MPs chanted "Mthuli! Mthuli! Mthuli!", leaving acting Speaker William Mutomba with no option but to allow the Treasury boss to make his statement on the state of the economy.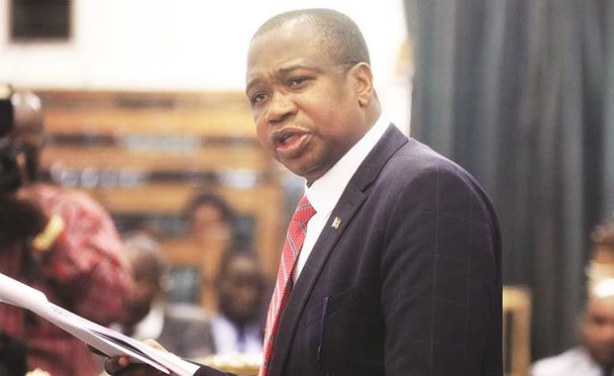 Finance and Economic Development Minister Professor Mthuli Ncube addresses Parliament on the state of the economy on May 15, 2019.