Proudly Eritrean, Tiffany Haddish Finally Gets Her Citizenship
The popular actress and comedian was born in Los Angeles to an African-American mother and Eritrean father. Haddish has in so many ways shown that she is proud of her heritage. She stole the show at the 2018 Oscars red carpet wearing a traditional Eritrean dress.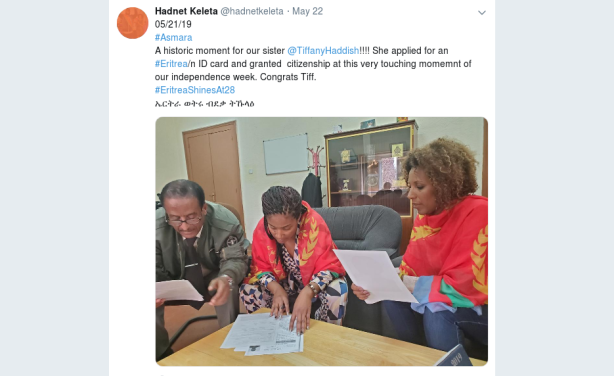 Eritrean diplomat Hadnet Keleta in Washington confirmed on Twitter that Tiffany Haddish obtained her citizenship "in this very touching moment of our independence week".
InFocus
Popular U.S.-Eritrean actress and comedian Tiffany Haddish stole the show at the Oscars red carpet wearing a traditional Eritrean dress in honour of her father. Read more »