Swahili in South African Schools a Means to Spread African Unity?
The signing of a Memorandum of Understanding between South Africa and Kenya will facilitate the introduction of Kiswahili as an elective language in South African schools. This, writes Kylie Kiunguyu for This is Africa, is the next step in fully integrating Kiswahili as an indigenous language to promote unity and social cohesion with fellow Africans.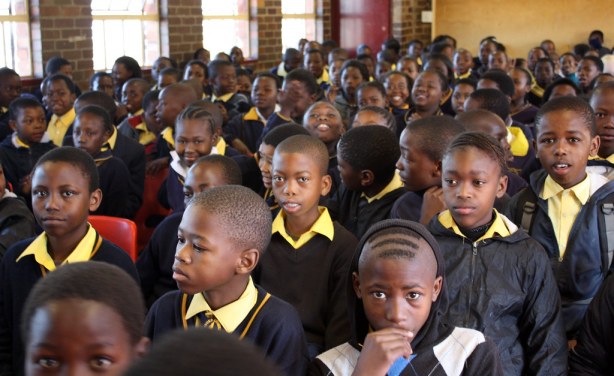 South African schoolchildren (file photo).
InFocus
Last year's decision by the Uganda's Ministry of Education to introduce the teaching of Mandarin in 35 schools countrywide, was driven by trade ties between the two countries. ... Read more »

The Pan South African Language Board has welcomed the Constitutional Review Committee in Parliament's reccomendation that Sign Language be declared the 12th official language, ... Read more »

The Treaty for the Establishment of the East African Community will be amended in order to include Kiswahili as one of the official languages of the community. Read more »