Protesters Killed as Civil Disobedience Campaign in Sudan Begins
Sudanese police fired tear gas to disperse protesters in Sudan's capital Khartoum during a civil disobedience campaign to demand civilian rule. The Sudanese Professionals Association, which led the demonstrations that spurred the army to topple President Omar al-Bashir, said the civil disobedience campaign would continue until the military council ceded power to civilians. At least four protesters were reported killed on Sunday.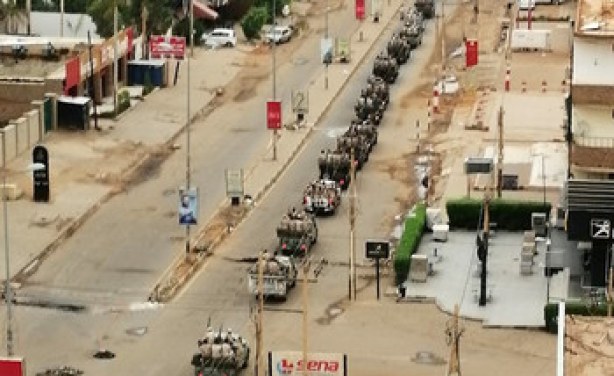 RSF vehicles patrol the empty streets of Khartoum.
InFocus
Prime Minister Abiy Ahmed's mediation comes amid the suspension of Sudan from all African Union activities until the military rulers hand over to civilian-led authority. Read more »

The African Union has suspended Sudan's membership until the military hands over power to a civilian-led transitional government. This comes after attempts to disperse civilian ... Read more »

A day after the military council cancelled all agreements with the Alliance for Freedom and Change concerning civilian rule, the council chairperson called for the resumption of ... Read more »