What Can South Africa Do to Improve its HIV Elimination Targets?
For South Africa to improve antiretroviral adherence, it needs a package of other interventions at a social, systemic and individual level. Innovative breakthroughs are also needed in the administration of the drugs, write Michelle Moorhouse and Willem Daniel Francois Venter for The Conversation.
South Africa: Deputy President David Mabuza Delivers Closing Address At 9th South African Aids Conference in Durban

Govt of SA, 13 June 2019

Deputy President David Mabuza will tomorrow, Friday, 14 June 2019, at the invitation of the South African National AIDS Council (SANAC) deliver the closing address at the 9th South… Read more »

South Africa: KZN District Is Beating the HIV Epidemic

GroundUp, 12 June 2019

Good news on the HIV front. Eshowe, KwaZulu-Natal, an area where one in four people are living with HIV, has reached the UNAIDS goals, known as 90-90-90. In other words, 90% of… Read more »

South Africa: Aids Drug Shortage in Limpopo, Says TAC

GroundUp, 12 June 2019

The Treatment Action Campaign (TAC) says it has found stockouts of AIDS medicines, known as antiretrovirals, at Limpopo health facilities. Read more »

South Africa: Beyond Lip Service - the Lipstick That Literally Saved Lives

Daily Maverick, 12 June 2019

It's easy to be cynical about lipstick and the sometimes-hard-hitting marketing tactics of cosmetic companies. However, over the last quarter century, MAC's VIVA GLAM campaign has… Read more »

South Africa: Non-Adherence Delays HIV Elimination Targets. What's Needed to Break the Cycle?

The Conversation Africa, 10 June 2019

As 2020 draws closer, the deadline to end AIDS by 2030 looms large. The aim is to achieve the ambitious targets of "90-90-90". That is, 90% of people living with HIV knowing their… Read more »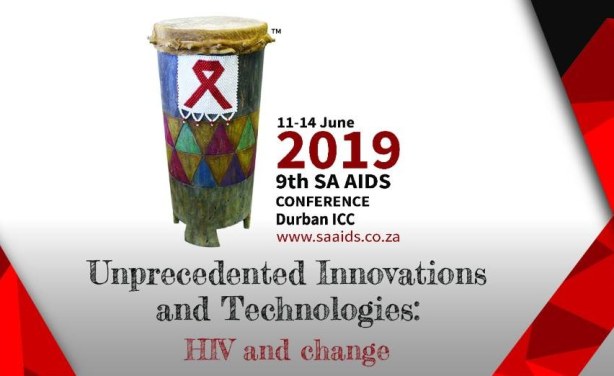 Banner image promoting the SA AIDS Conference.
InFocus
With statistics showing that five people become infected with HIV for every two entering treatment, researchers are anxious to find ways of cutting the stubbornly high infection ... Read more »

Groundbreaking liver surgery performed by a team of doctors at the University of the Witwatersrand in Johannesburg on an HIV positive mother to save the life of her child, could ... Read more »