Zambia's Lungu Refuses to Meet Main Opposition leader
The re-elected president has turned down a request by his archrival in the recent elections to discuss and resolve national issues.
Zambia: Lungu Calls for Prayers

Times of Zambia, 27 August 2016

PRESIDENT-ELECT Edgar Lungu has appealed to Zambians and the clergy to commit the nation to prayers for peace to continue prevailing in the country. Read more »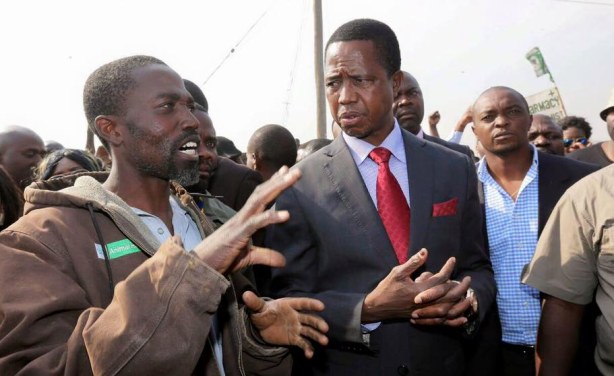 President Edgar Lungu (file photo).
InFocus
The Constitutional Court will decide on an application by the opposition on alleged irregularities following President Edgar Lungu's re-election by a narrow margin. Read more »

The opposition United Party for National Development has filed a petition before the Constitutional Court contesting the validity of President Edgar Lungu's victory. Read more »