Grace Mugabe in 'Emergency' South Africa Trip
First Lady Grace Mugabe has missed a Zanu PF rally in Masvingo to attend to an emergency relating to her sons' accommodation in neighbouring South Africa, President Robert Mugabe has told his supporters. Mugabe has begun a nationwide series of rallies to drum up support from youths for his 2018 presidential bid.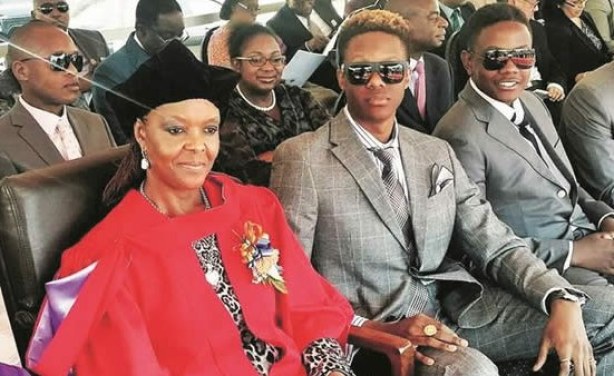 The Mugabes: From left Grace, Robert jr and Bellarmine Chatunga (file photo).
Zimbabwe: Mugabe Opulence Leaves Sleepy Masvingo in Awe

Zimbabwe Standard, 2 July 2017

The cavalcade of top-notch fuel-guzzling vehicles snaked through the usually serene and traffic starved city of Masvingo guided by police riders that cleared the road for President… Read more »
InFocus
The ruling Zanu-PF is set to launch the Presidential Youth Interface Rallies that will see the veteran leader going around the country meeting young people and trying to "win back ... Read more »