'Kagame's Life Rule Endangers Rwanda, Region and Africa'
There is no quick and cheap fix for tyranny. Dreadful as this reality is, Rwandans must seek Rwandan solutions for Rwandan problems. However, foreign supporters cannot ignore the long-term consequences of Kagame's role as Africa's leading destabiliser, looter, warmaker, and tyrant, according to Theogene Rudasingwa for African Arguments.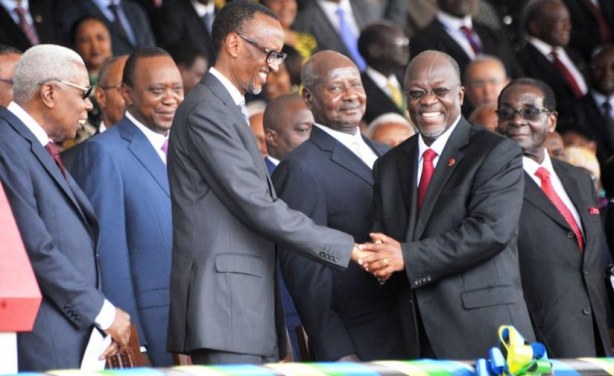 President Paul Kagame among other African leaders attending the swearing in ceremony of Tanzanian president John Magufuli.
InFocus
According to the Rwanda Governance Board, the presidential polls were conducted in an environment that meets democratic and good governance principles. The media has also been ... Read more »

The incumbent Paul Kagame has won the election by a landslide securing 98.66 after 80% of the votes had been counted. His challengers, independent Philippe Mpayimana, and Frank ... Read more »

The three presidential hopefuls contesting the election are incumbent President Paul Kagame of the Rwanda Patriotic Front-Inkotanyi, Frank Habineza of the Democratic Green Party of ... Read more »