Aid Worker Recalls Horror of Sierra Leone Mudslide Aftermath
When Idalia Amaya arrived at the scene of the mudslide that devastated Sierra Leone's capital Freetown, she was horrified to find homes washed away, entire villages engulfed by mud, and corpses floating down the streets. "Bodies were just being washed down streams ... so many people were crying and wailing," Amaya said.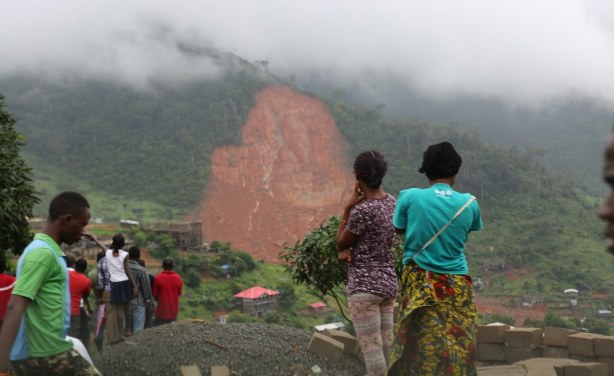 In Sierra Leone, mudslides have engulfed a whole community and Unicef is helping families affected. More than 400 people were killed, and 600 people are missing.
InFocus
Sierra Leone has begun a week of mourning for the victims of the mudslide and flooding that devastated parts of capital Freetown. With 600 people still missing, aid groups say it's ... Read more »

President Ernest Bai Koroma fought back tears as he described the devastation. Rescue workers have been searching for survivors amid the hundreds of homes that were engulfed by mud ... Read more »