Kenyan Lecturers Begin Third Salary Strike
All lecturers at the 31 public universities have been asked not to show up for duty until the government addresses their demands. Union leaders say some universities are still paying their lecturers using the 2010-2013 Collective Bargaining Agreement instead of the new one.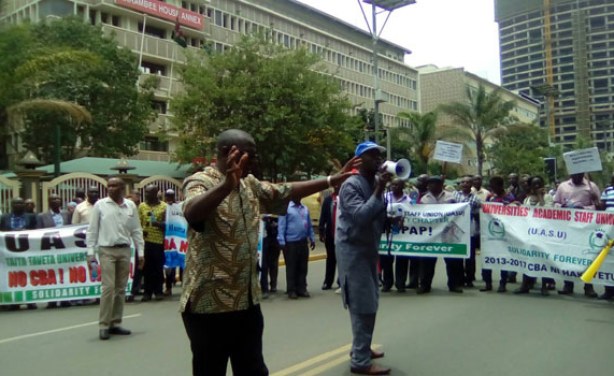 Lecturers protesting against the government's violation of the 2013-2017 Collective Bargaining Agreement.
InFocus
Lecturers in 31 public universities are expected to issue a 21-day strike notice after the government failed to implement their pay increase. If they make good on their threat, ... Read more »

The lecturers will now get U.S.$49 million for basic salary increase and U.S,$5 million for house allowance. Read more »

The end to the strike, which carried on for close to two weeks, was announced after an agreement was reached between the Universities Academic Staff Union and the government. Read more »