Mugabe's 'Ever-Obedient Son' Opens Up About His Past Fears
Obert Mpofu, the minister who once famously referred to himself as former president Robert Mugabe's "ever-obedient son", has revealed that he used to live in constant fear of foul-mouthed Grace Mugabe, who threw tantrums at Cabinet ministers at will. Mpofu says he would ask his wife to pray for him to shield himself from the former first lady's tirades.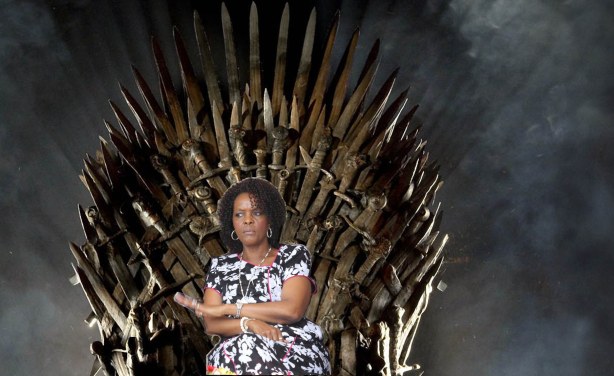 Good old days - Former first lady Grace Mugabe on the Iron Throne (file photo).