Mnangagwa Involved in Murder, Says Mugabe's Nephew
Former president Robert Mugabe's nephew, Patrick Zhuwao, has made a shocking claim accusing both President Emmerson Mnangagwa and his deputy, Constantino Chiwenga, of being involved in the 1982 murder of six western tourists in the country's Matabeleland North province. Zhuwao, who has been exiled since the military takeover that removed his uncle from power, has vowed to expose Mnangagwa as an illegitimate president.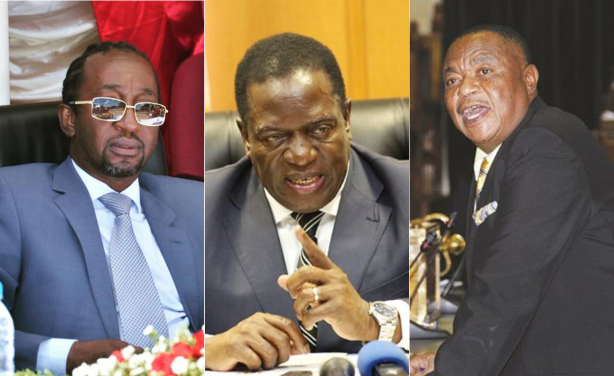 Former minister Patrick Zhuwao, President Emmerson Mnangagwa and Vice President Constantine Chiwenga (file photo).