South Africa's ANC Postpones Meeting After Zuma, Ramaphosa Talk
The ANC has confirmed that a national executive committee (NEC) meeting - which was scheduled for Wednesday - has been cancelled after a "constructive discussion" between President Jacob Zuma and Deputy President Cyril Ramaphosa in Cape Town on Tuesday. The meeting will now be held on February 17 and 18, the dates on which a gathering had already been scheduled. The NEC has the power to recall the president.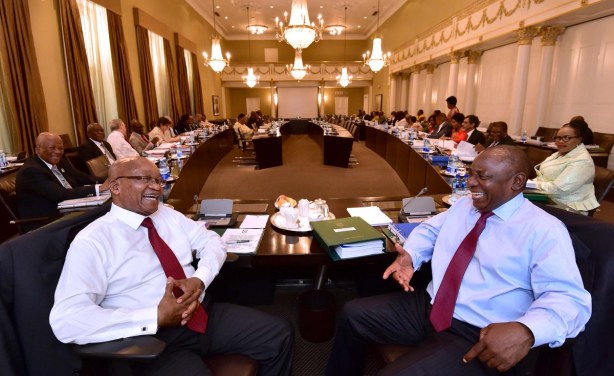 President Jacob Zuma, Deputy President Cyril Ramaphosa, ministers and their deputies attend Cabinet committee meetings in Cape Town on February 7.
InFocus
National Assembly Speaker Baleka Mbete has announced that the State of the Nation address, which was due to be delivered on Thursday, has been postponed to a date yet to be ... Read more »

The African National Congress (ANC) is at pains to decide the future of President Jacob Zuma but they seem very concerned about him leaving "with dignity". After a meeting called ... Read more »

In the strongest indication yet that President Jacob Zuma won't voluntarily step down, the 20 members of the ANC's national working committee have been summoned to a special ... Read more »