Mnangagwa to Present Economic Plan at Africa Business Forum
After over a decade of isolation and economic sanctions, Zimbabwe's historic transition has raised the nation's expectations, particularly around economic recovery and job creation. Gearing up to face these challenges and preparing Zimbabwe to re-engage with the rest of the world, President Emmerson Mnangagwa will present his country's economic potential to the international investor and business community at the Africa CEO Forum. More than 1,200 personalities, all key industrial, financial and political decision-makers, from over 60 countries, will gather for what is now recognised as the biggest and most important meeting of Africa's private sector.
Africa: Mnangagwa, Weah Headline Business Forum

New Zimbabwe, 13 March 2018

At least 1,200 business leaders, international investors and policy makers will give an ear to President Emmerson Mnangagwa as he presents his ideas for revitalizing the distressed… Read more »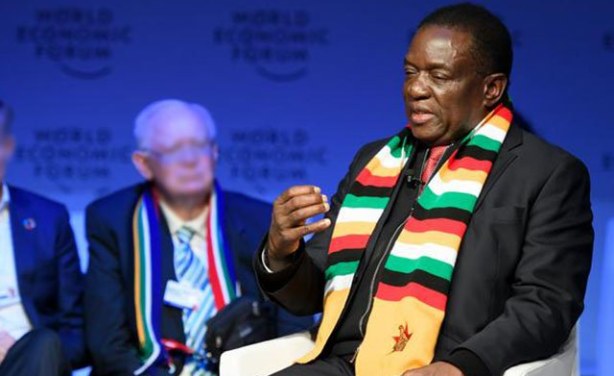 President Emmerson Mnangagwa during the World Economic Forum in Davos (file photo).
InFocus
President Emmerson Mnangagwa has extended the 3 month ultimatum he had given to those who had illegally taken foreign currency out of the country to return it. This comes amid ... Read more »

U.S. sanctions which were set to expire this month have been extended for another year by President Donald Trump who said that the country had not yet transformed since the ouster ... Read more »

The bond between the people of Zimbabwe and the Commonwealth is close - and a cautious British Foreign Office position to wait until after "free and fair elections in July" is ... Read more »