Are We Witnessing the Fall of Angola's Dos Santos Empire?
Former president José Eduardo dos Santos is unlikely to be brought to book for any alleged wrongdoing as he, before agreeing to stepdown, made sure he obtained guarantees of permanent immunity from prosecution for any crimes committed during his time in office. This has however not spared his family from President Joao Lourenco's corruption dragnet - with Dos Santos' billionaire daughter already under criminal investigation for misappropriation of funds, and his son José Filomeno dos Santos facing a lengthy prison sentence if he's found gulitly of fraud.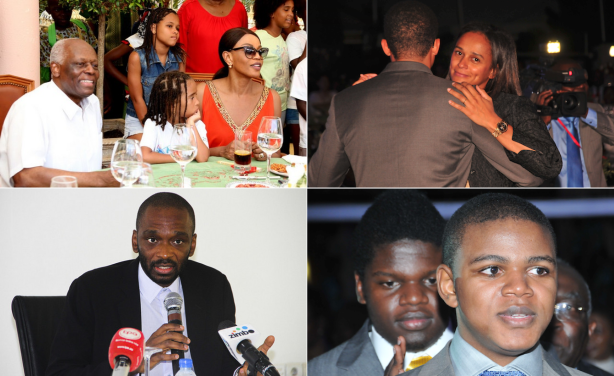 The Dos Santos family (file photo).
InFocus
Within four months of taking control of Angola, President Joao Lourenco sacked his predecessor's daughter as head of the state-run oil company and the son as head of the country's ... Read more »

Isabel dos Santos, daughter of Angola's former president, has denied claims that she presided over corruption during her tenure as head of state oil firm Sonangol made by the ... Read more »

As Angola's president prepares to step down after nearly four decades in power, all eyes in this Southern African nation are not only looking at Jose Eduardo dos Santos - but at ... Read more »