Mugabe to Face Grilling On Missing U.S.$15 Billion
Although he did not say when former president Robert Mugabe would appear before the Parliamentary Portfolio Committee, the Chairperson Temba Mliswa has resolved to summon Mugabe to appear for a hearing over the alleged disappearance of U.S.$15 billion worth of diamonds from Marange diamond fields. The 94-year-old, who was kicked out of power in 2017, has previously been accused of siphoning off the country's diamond profits. Meanwhile, former first lady Grace Mugabe is also being investigated for ivory poaching.
Zimbabwe: Where Did the Diamond Money Go?

VOA, 12 April 2018

Lawmakers in Zimbabwe are preparing to summon ex-president Robert Mugabe to answer for his management of the diamond sector, which he nationalized in 2016. Read more »
Video
Author:

NewsDay Zimbabwe Live

Publisher:

Publication Date:

7 March 2016

The question remains, what happened to the U.S.$15 billion diamond money that former president Robert Mugabe claimed was not accounted for? Perhaps, ... see more »
InFocus
Mbada Diamonds could have denied Zimbabwe of millions of dollars in revenue by under-declaring its diamond sales over the years after it emerged that its average price per carat ... Read more »

Deposed president Robert Mugabe may have to appear before the country's parliament to explain what has happened to about U.S.$15 Billion in diamond revenue that is unaccounted for. Read more »

Powerful military and political elites and security forces have controlled and secretly exploited Zimbabwe's once promising diamond sector, while concealing the scale of the loss ... Read more »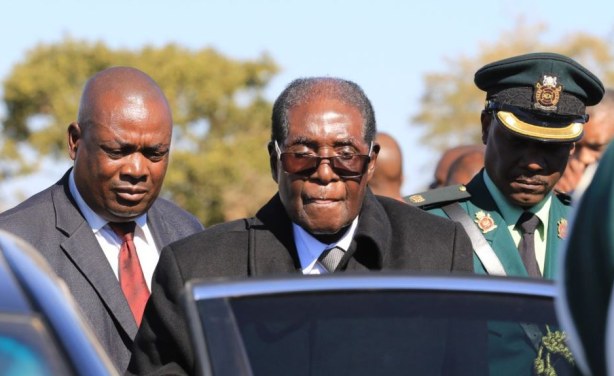 Former president Robert Mugabe (file photo).