Rwandan Govt to Repair Road on Border with Uganda
A section of the Katuna - Kigali road washed away by rain on May 15 at Mwanjale. Meanwhile, the Uganda National Roads Authority has suspended traffic along the road after a section of it collapsed at Kyonyo, leaving hundreds of motorists stranded.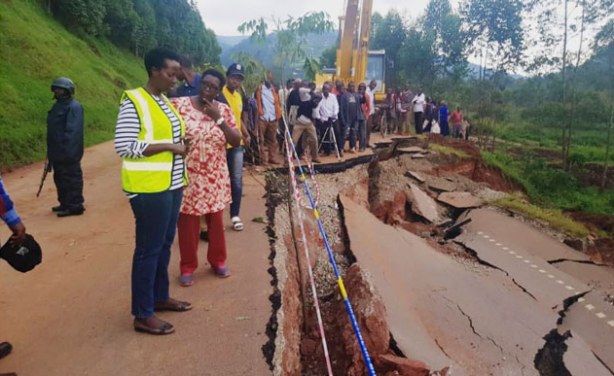 Uganda roads agency executive director Allen Kagina and team visit the damaged section of the Kabale- Katuna road.