Burundian Voters Approve Changes to Presidential Term Limits
Burundi's electoral commission has announced that 73 percent of all eligible voters approved a new constitution that will scrap presidential term limits and allow President Pierre Nkurunziza to stay in office until 2034 if he is elected.
President Pierre Nkurunziza and First Lady Denise Nkurunziza on voting day in the Burundian referendum.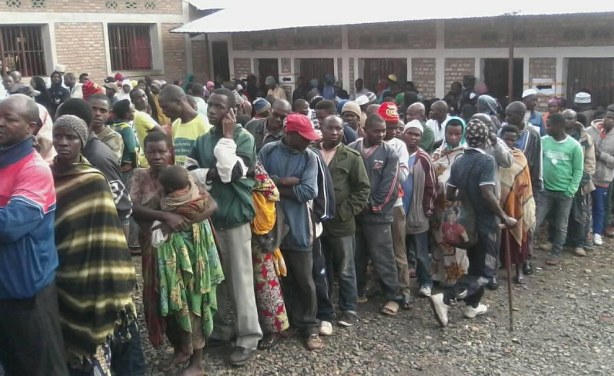 Voters in the 2018 Burundi referendum.
InFocus
Burundians are going to the polls to vote in a constitutional referendum set to allow Pierre Nkurunziza, president since the end of the country's civil war in 2005, an opportunity ... Read more »