The Nitty Gritty of Peace between Ethiopia and Eritrea
President Isaias has not accepted Ethiopia's offer to implement withdrawal from formerly disputed territory. He may be taking a tough line because he thinks the new government in Addis Ababa is weak and he can gain further concessions, writes Abdul Mohammed for African Arguments. Martin Plout outlines key border issues. And former U.S. Amabassador Herman Cohen, who negotiated the the 1991 accord that established Eritrea as an independent state, discusses four issues the neighbours need to address to normalise relations.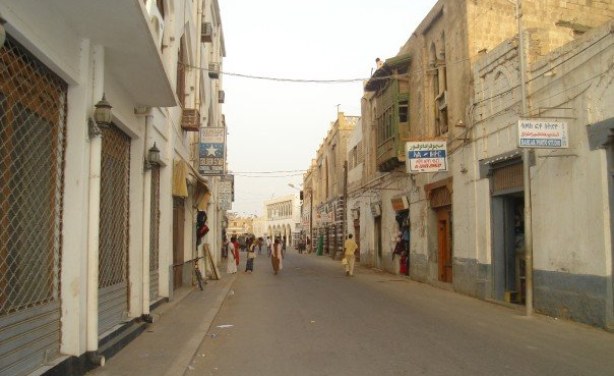 A street alley near the Mercato (market) on a Sunday in Asmara.
Ethiopia: The Dividend of Peace and the Eritrean Dilemma

Ethiopian Herald, 18 June 2018

The very survival of the peoples of Ethiopia and Eretria hinges on three major inseparable socio-political factors. As opposed to narrow nationalistic territorial syndrome, three… Read more »

Ethiopia: That's the Way to Normalcy!

Ethiopian Herald, 18 June 2018

Ethiopia's decision to fully accept and implement the Algiers accord promises the end of the cold-war like situation long prevailed between the two countries and announces the… Read more »

Ethiopia: Ethiopia's Move to Cede Badme to Eritrea: a Bargain Chip for the Assab Question?

Addis Standard, 15 June 2018

Disclaimer: The views and opinions expressed in this article are that of the writers' and do not reflect the editorial of Addis Standard. Read more »

Ethiopia: TPLF Urges EPRDF Executive to Carefully Implement Decisions

Ethiopian Herald, 18 June 2018

ADDIS ABABA- Concluding its urgent meeting held June 10-12 on Tuesday, Tigray People's Liberation Front (TPLF) Central Committee urged the Ethiopian Peoples' Revolutionary… Read more »

Eritrea: Community Consultation - Way Forward to Algiers Accord Implementation

Ethiopian Herald, 18 June 2018

With official statement yet to come from the Asmara's side following Ethiopia's announcement to unconditionally implement the Algiers agreement, experts are advising to strike a… Read more »

Ethiopia: Implementing Algiers Agreement Commendable - UN, IGAD Officials

Ethiopian Herald, 17 June 2018

Officials of IGAD and UN appreciated and expressed support for Ethiopia's recent decision to fully implement the Algiers Agreement and sustain peace with neighboring Eritrea. Read more »

Ethiopia: Post-Project X for Ethiopia and Eritrea: How to Move From Containment to Détente

Addis Standard, 12 June 2018

Comments on the "no-war, no-peace" status between Ethiopia and Eritrea can be viewed and/or assessed from three levels. At the diagnostic level, it is argued (rightly) that the… Read more »
InFocus
Prime Minister Abiy Ahmed's government says it will fully accept and put into operation the Algiers accord, signed in 2000, that ended its war with Eritrea. A state of emergency ... Read more »

Eritrean government has not yet responded to Ethiopia's expression of readiness to unconditionally implement the Algiers agreement, which Eritrea repeatedly posed as a requisite to ... Read more »