Chamisa Speaks on Alleged Deal With Grace Mugabe
Zimbabwe opposition leader Nelson Chamisa has denied claims that he promised former first lady Grace Mugabe a vice presidential post in exchange for her support in his bid to form a new government. Addressing his supporters at a rally, Chamisa accused Zimbabwe's ruling party of misleading the public and tormenting the Mugabe family.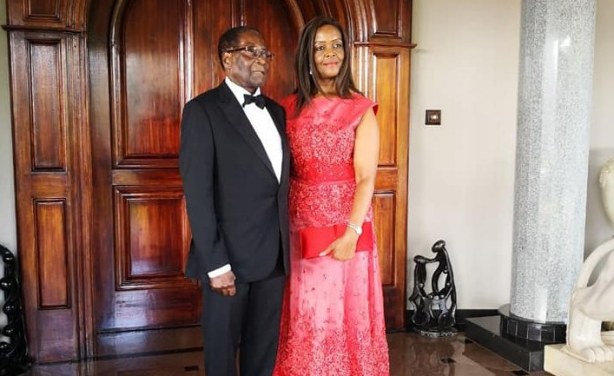 Former president Robert Mugabe and former first lady Grace Mugabe (file photo).
Zimbabwe: Grace Mugabe's Return Divides Tense MDC

CAJ News, 9 July 2018

REPORTS about the beleaguered former first lady, Grace Mugabe, joining the opposition Movement for Democratic Change (MDC) Alliance are dividing the party and sending panic among… Read more »

Zimbabwe: Grace Mugabe Loses Mazowe Dam, Citrus

Zimbabwe Independent, 6 July 2018

Former first lady Grace Mugabe's unbridled ambition to build a vast business empire in the scenic Mazowe area of Mashonaland Central province has suffered a major setback after the… Read more »
InFocus
Twenty-three presidential candidates have thrown their hats into the ring, but the serious contest is expected to be between incumbent Emmerson Mnangagwa and young opposition lead Read more »

Opposition MDC Alliance leader Nelson Chamisa met former president Robert Mugabe and his wife Grace in Dubai, the United Arab Emirates, where they agreed on a 20-member Cabinet ... Read more »