New Approaches for U.S.-Africa Trade Aired At Annual Agoa Forum
Governmental officials from Africa and the United States, along with Ministers and representatives from private sector and nongovernmental organizations, met in Washington, DC July 11 and 12 for the annual African Growth and Opportunities Act Forum. this year focusing on "Forging New Strategies for U.S.-Africa Trade and Investment."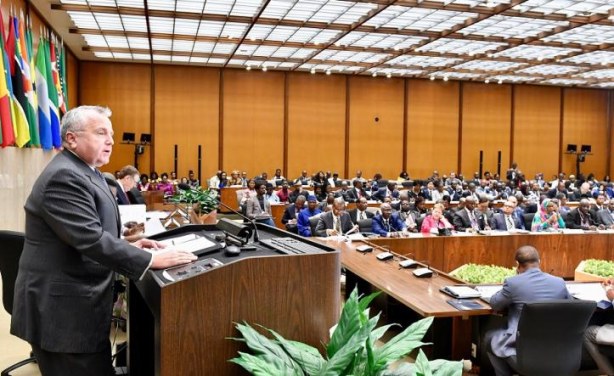 Deputy Secretary of State John Sullivan delivers opening remarks at the United States-Sub-Saharan Africa Trade and Economic Cooperation Forum (AGOA Forum) at the U.S. Department of State in Washington, D.C., on July 11, 2018.