Killings, Destruction in Cameroon's Anglophone Regions - Report
"The human rights situation in Cameroon has reached crisis level and could still get much worse," said Mausi Segun, Africa Director at Human Rights Watch. "International action is needed to ensure that both sides protect civilians and ensure justice for crimes against them."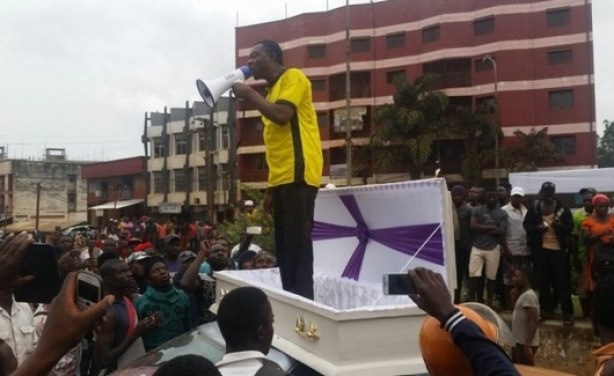 Anglophone activist Mancho Bibixy.
Documents
Author:

Human Rights Watch

Publisher:

Publication Date:

20 July 2018

Government security forces and armed separatists have committed grave abuses against residents of Cameroon's Anglophone region, Human Rights Watch ... see more »
InFocus
Amnesty International says despite denials by authorities, it has gathered credible evidence that it was Cameroonian soldiers depicted in a video carrying out the horrific ... Read more »

The government says the number of security forces killed while fighting armed English-speaking separatists who want to split from the French-speaking regions of the country has ... Read more »