Tourism Boss Apologises to Kenyans For Being Rude
Tourism Cabinet Secretary Najib Balala has told the National Assembly committee on environment that he was emotional when he said those calling for his resignation "can go to hell" adding that he will not be intimidated by their "side shows". He made the remarks while responding to calls to resign over death of 10 endangered black rhinos at Tsavo East National Park due to "saline water".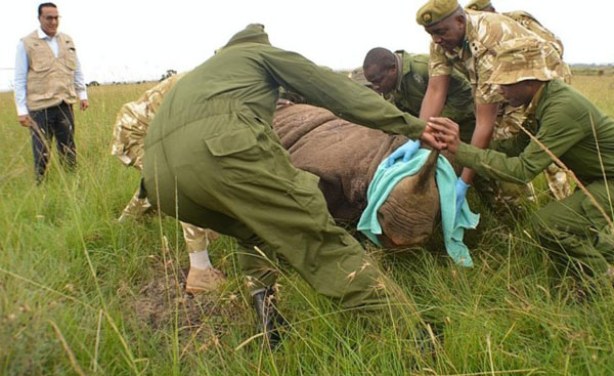 Tourism Cabinet Secretary Najib Balala supervises translocation of black rhinos from Nairobi National Park to Tsavo East National Park on June 26, 2018.
InFocus
A report into the deaths of 10 out of eleven rhinos translocated to the Tsavo East National Park in June has pointed to water salinity as the animals cause of death, with ... Read more »

The eight were part of a herd of 11 recently moved recently due to overcrowding in the Nairobi and Nakuru parks, which was hindering breeding. Conservation activists have expressed ... Read more »