Why is Eritrea's Assab Port First Prize for Ethiopia?
Addis Ababa's staggering economic growth has hiked the demand for imported goods, and since Assab is closer than the Port of Djibouti, it not only reduces transport costs for Ethiopia but also creates a new source of revenue for Asmara.
Ethiopia: Assab As an Alternative Port

Ethiopian Herald, 1 August 2018

Following the agreement reached between the Ethiopian Prime Minister Dr. Abiy Ahmed and Eritrean President Isaias Afewerki, decision is made to resume telecommunication lines,… Read more »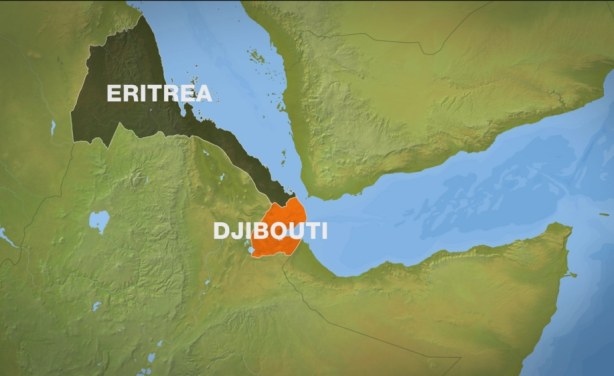 (File photo).
Ethiopia: Why Assab Port Matters Most to Ethiopia

Ethiopian Herald, 1 August 2018

The Assab Port is the best and dependable option to advance Ethiopia's import-export activities and satisfy country's ever-increasing demand of sea outlets that has been triggered… Read more »

Ethiopia: Ethio - Eritrea Trade Prospects,Opportunities

Ethiopian Herald, 31 July 2018

Following the recent normalization of Ethio-Eritrean bilateral relations, Business to Business meetings took place in Asmara. On the occasion, both countries have vehemently… Read more »

Eritrea: Port Massawa to Commence Service

Addis Fortune, 28 July 2018

The rehabilitation of the port of Massawa has been completed, and it is ready to begin service, according to the governor of the city, Layne Asfahayle. Read more »
InFocus
For two decades Djibouti has been coining it because its port has been Ethiopia's main entry point for maritime traffic. The new peace deal between Addis and Asmara puts the ... Read more »

After a 20-year telecoms silence between the two neighbours and former longtime foes, Ethio Telecom is looking to up their connectivity game by moving to fibre in the near future, ... Read more »