Judgement Day! Will Nigeria Escape FIFA Hammer?
As the deadline given to Nigeria to resolve the leadership crisis rocking their Football Federation nears, high-level talks are being held between the government and the world football governing body. FIFA issued the country with a final warning due to alleged state interference in the running of the Nigerian Football Federation. Nigeria is due to play a qualifier for the 2019 African Nations Cup on September 8, but a ban could lead to an expulsion from the preliminaries.
Nigeria: Nigeria May Avert FIFA Ban

Guardian, 20 August 2018

Nigeria may have averted a threat to its membership of world football community, following Federal Government's move to adhere to rules governing the game. Read more »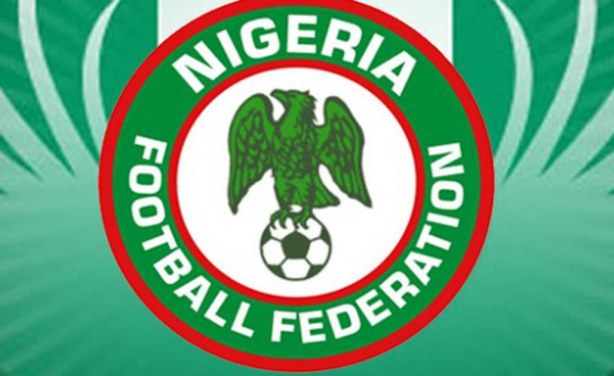 The Nigeria Football Federation.
Nigeria: Giwa Didn't Win Any Election, Says Minister's Former Aide

Guardian, 20 August 2018

A former Special Assistant to the sports minister, Opukiri Jones Ere has told Chris Giwa to stop parading himself as president of Nigeria Football Federation (NFF) as he never won… Read more »

Nigeria: Nigeria Set to Escape FIFA Ban!

This Day, 20 August 2018

With the Monday noon deadline given to Nigeria by football world governing body, FIFA, to correct the anomaly in the administration of football in the country about to expire in… Read more »

Nigeria: Rohr Returns Today, May Unveil Eagles List This Week

Guardian, 20 August 2018

Super Eagles Manager, Gernot Rohr is expected in the country today to begin preparations for Nigeria's African Nations Cup qualifier against Seychelles next month. Read more »

Nigeria: Judgement Day! Nigeria May Escape FIFA Hammer

Vanguard, 20 August 2018

As the deadline given by the Federation of International Football Association, FIFA, to Nigeria to resolve the leadership crisis rocking the Nigeria Football Federation to avoid a… Read more »

Nigeria: Afcon 2019 Qualifier - Rohr Expected Back in Nigeria Today

This Day, 20 August 2018

Super Eagles Technical Adviser, Gernot Rohr, is expected to arrive in Nigeria today after his extended holiday post-World Cup in Russia. Read more »
InFocus
The world football ruling body has given both countries an August 20 deadline to stop government interference in its football associations, or face expulsion from all FIFA ... Read more »

A crisis is brewing in the Nigeria Football Federation, following a court ruling directing the current board of the federation to vacate office for another one to be led by Chris ... Read more »