Germany to Return Remains - But Not Sorry for Namibia Genocide?
Finally, Germany will hand back human remains seized from Namibia over a century ago after the slaughter of indigenous people under German colonial rule - but descendants of the tens of thousands of the massacred have criticised the gesture as insufficient, without an apology.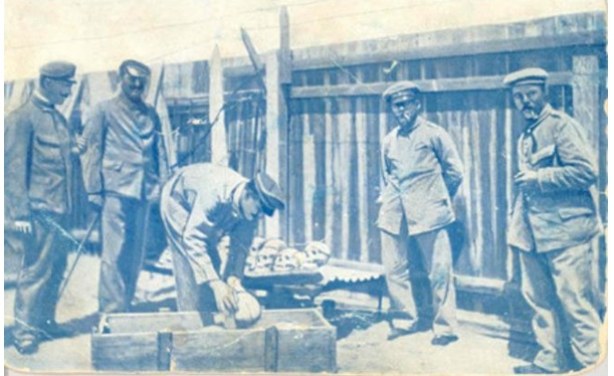 German soldiers loading skulls and bones of massacred Herero into a casket for shipping to Germany.
InFocus
The German government has availed approximately N$2 billion (U.S.$149.1 million) in loans and grants for technical and financial cooperation projects and programmes - But Namibians ... Read more »

Despite Germany's acknowledgement of the atrocities that occurred at the hands of its colonial authorities, it has repeatedly refused to pay direct reparations - and now wants the ... Read more »

The start of the negotiations in late 2015 marked a turning point after more than a century of German denialism. But now tangible progress seems elusive, and a crisis may be ... Read more »