Coming Days Pivotal in Stopping Ebola - WHO
WHO Director Tedros Adhanom Ghebreyesus says the organisation, the Congolese health ministry and NGOs are working 24/7 to contain the spread of Ebola. Uganda Northern Region leaders have agreed with DR Congo to form a surveillance team to respond to Ebola outbrakes at the border points. The Ebola death toll has risen to 77 in the Democratic Republic of Congo since the outbreak resurfaced in May.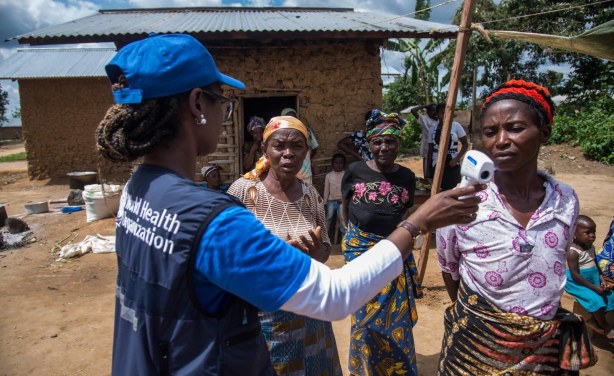 African Region and World Health Organization (WHO) working to contain Ebola.
InFocus
The World Health Organization Emergency Committee has said that while there should be no international travel or trade restrictions, the Democratic Republic of the Congo's (DRC) ... Read more »

Rebel violence in eastern Democratic Republic of the Congo is escalating inside the vast country's Ebola-hit North Kivu province, putting millions at risk, the UN refugee agency ... Read more »