Geingob Seeks Chinese Backing for SADC Regional Projects
SADC chairperson and Namibian President Hage Geingob has invited China and its investment community to fund SADC projects. Geingob made the invitation at the opening of the China-Africa Cooperation (FOCAC) two-day forum.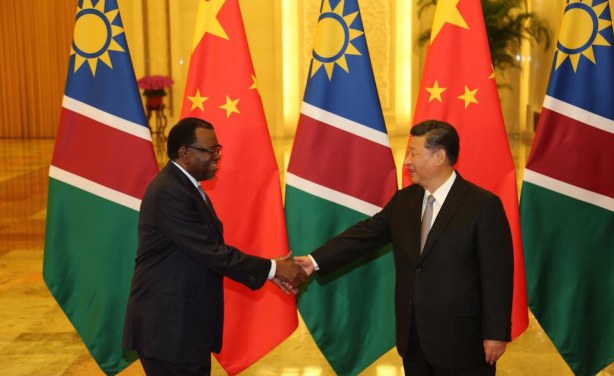 President Hage Geingob of Namibia with Chinese President Xi Jinping following their bilateral meeting during the Forum on China–Africa Cooperation in Beijing.
InFocus
"China beats critics of its contribution to increase African indebtedness by cleaning up a significant portion of its current loans and announces $15 billion of the promised ... Read more »

"In the values that it promotes, in the manner that it operates, and the impact it has on African countries, the Forum on China-Africa Cooperation refutes the view that a new ... Read more »