Nigeria Governors Defying Ruling Party, Indirectly Speaking...
A massive revolt seems to be brewing within the structures of the ruling All Progressives Congress, as governors refuse to comply with a directive issued by the party's National Executive Committee on the voting in primaries. Meanwhile, several governors are thought to be planning a mass defection to the former ruling People's Democratic Party.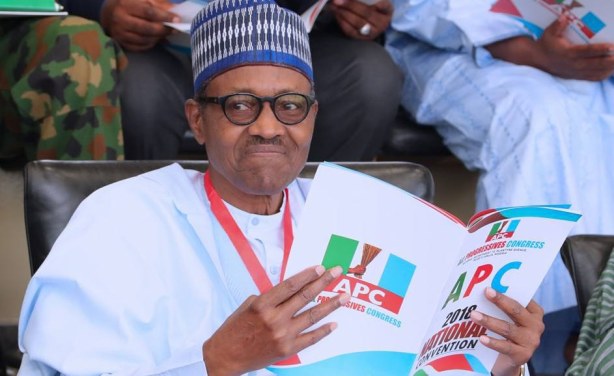 President Muhammadu Buhari.
InFocus
President Muhammadu Buhari has said he's not bothered about defection of some All Progressives Congress members to opposition political parties because the majority of Nigerians ... Read more »

Senate President Bukola Saraki has predicted that the Peoples Democratic Party (PDP) will win the 2019 presidential elections and produce a new president for Nigeria, while the ... Read more »