'Juju' Accusations Ahead of Nigeria, Libya Afcon Clash
Libya national team coach Adel Amrouche has apologised after he accused Nigeria of relying on "juju" to win their games. Nigeria face a double header against Libya in October which will determine the team that will eventually qualify from the group. The Super Eagles will need a win to overhaul the Libyans who are currently topping group E with four points and ahead of South Africa with goal difference.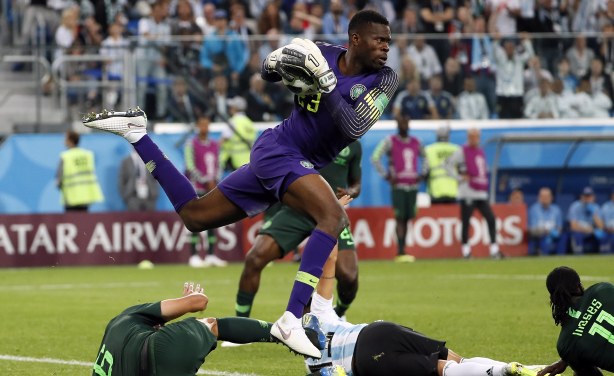 Francis Uzoho in action as Nigeria's goalkeeper in the Super Eagles' match against Argentina at the 2018 FIFA World Cup (file photo).
InFocus
While Nigeria's Super Eagles beat Pirates of Seychelles, South Africa's Bafana-Bafana played to a goalless draw in their encounter with Libya. The surprises for the weekend came ... Read more »